LAS VEGAS PHOTO TOURS
World Class Shows many of which are only available here in Las Vegas! Take a fun photo tour before you are whisked away to an exciting show! If you need show recommendations or suggestions we can help! Celebrate your amazing visit with a photo tour and we will get you to your show on time! We can offer discounts on some of the most popular shows in Las Vegas!
Ask us about our show specials
---
Absinthe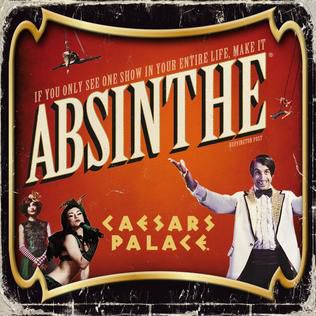 For guests who want a show that's daring, racy and over-the-top, you might just want to order a double when it comes to Absinthe. If you see one show in your entire life, make it Absinthe!" – Huffington Post
Absinthe has been hailed as "the most inventive and daring show to open on the strip in years!" (Las Vegas Sun) Absinthe features outrageous comedy and a cast of wild and outlandish acts performing amazing feats of virtuosity within mere feet of the audience.
---
American Storm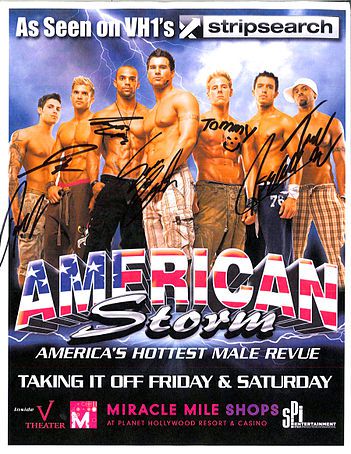 In what may be America's hottest male revue, "American Storm" features six sexy dancers that were handpicked from small towns and big cities all across the country. These men may look like the average boy next door at first, but once they get going, you will soon realize that there is nothing "average" about them at all. The show takes place in Dirty Blondes, a new theater venue at the Miracle Mile Shops.
---
Australian Bee Gees Show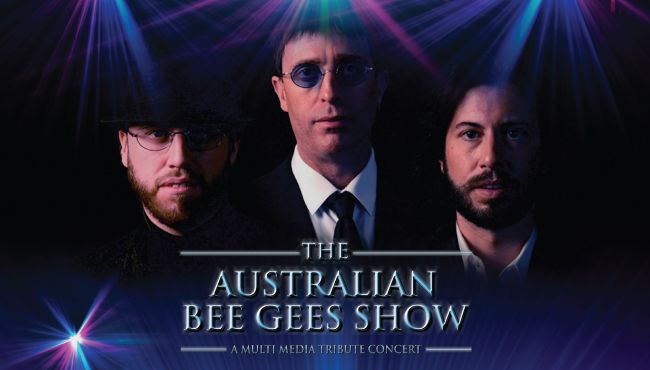 The Australian Bee Gees Show -- A Tribute to the Bee Gees brings the music of the famous Gibb brothers to the Las Vegas Strip. Get your fix of Saturday Night Fever and disco music with this far out experience! Can you dig it?
---
Blue Man Group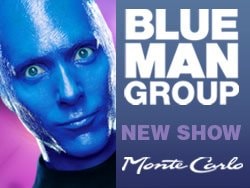 Enjoy the one-of-a-kind, colorful and interactive experience that only Blue Man Group can provide. The show combines music, comedy and multimedia elements to create an immersive party atmosphere. Experience how their interactive approach to entertainment has made them a worldwide phenomenon!
---
Cirque du Soleil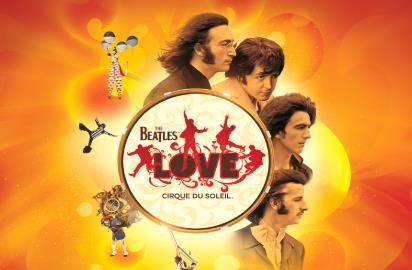 Cirque du Soleil's LOVE is a psychedelic journey through the trends and politics of the '60s and most importantly, it features the music of The Beatles.
According to the LOVE website this show is drawn from the poetry of the lyrics, LOVE explores the content of the songs in a series of scenes inhabited by real and imaginary people. The international cast of 60 channels a raw, youthful energy underscored by aerial performance, extreme sports and urban, freestyle dance.
---
Divas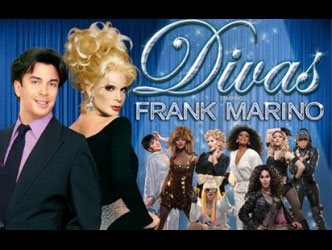 This 75-minute energetic show starring Las Vegas' longest running headliner, Frank Marino, recently seen on Bravo's hit TV series "Millionaire Matchmaker", features an all-star cast of superstar female impersonators who not only recreate but almost uncannily duplicate the likenesses of stars ranging from Britney Spears to Cher, Diana Ross to Beyonce, and even Madonna and Dolly Parton have been known to stop by. Recently added were Pop's newest sensations Lady Gaga, Rihanna, and Katy Perry as well as 6 of Sin City's hottest male dancers, which help make this one of Las Vegas' most spectacular production shows. Marino begins the show as comic icon Joan Rivers, and then changes between every act, bringing an international whirlwind of couture to the stage with each spectacular entrance.
---
Human Nature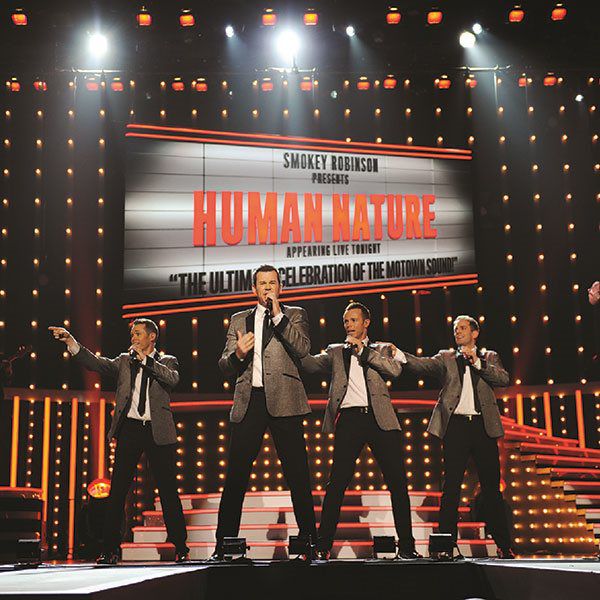 Get ready to clap your hands, stomp your feet and maybe even learn some new dance moves at "Smokey Robinson presents Human Nature: The Motown Show." The show features the dynamic harmonies of Toby Allen, Phil Burton, Andrew Tierney and Michael Tierney as they perform Motown's greatest hits.
---
v THE SHOW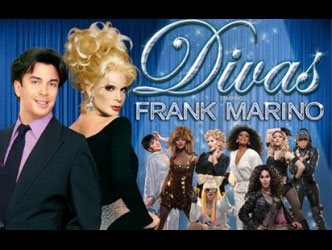 V - The Ultimate Variety Show is the ultimate way to experience the best of Las Vegas entertainment all wrapped up in one action packed show. Experience over 14 of the best acts ever to perform on a Vegas stage such as; The Crazy Gaucho's, Prop Comedian Russ Merlin, the Skating Aratas, and much more. Directed by Las Vegas Show veteran and the world's fastest juggler Wally Eastwood, get ready for an unforgettable ride as each show is different from the last. With our rotating cast of over 14 unique acts, each night offers a new experience guaranteed to please audience members of all ages. This show is playing nightly at the V Theater inside Planet Hollywood Resort & Casino's Miracle Mile Shops.
---
JabbawockeeZ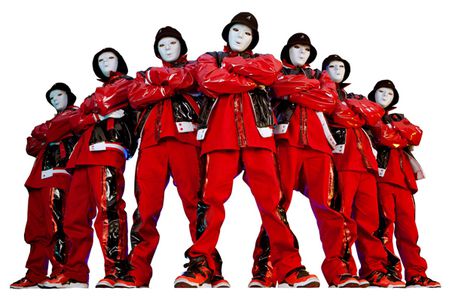 Jabbawockeez mesmerizes and entertains with its dynamic mix of awe-inspiring choreography, pulse-pounding music, and stunning special effects in their new show at MGM Grand Las Vegas. This high tech production will bring the audience up close and personal as never before with their signature white masks and intricate dance moves that have positioned the group as the world's most influential dance crew. Voted "Best Family Show" and "Best All Ages Show" for three years in a row, Jabbawockeez at MGM Grand is laugh out loud cutting edge entertainment at its best.
---
Night School 4 Girls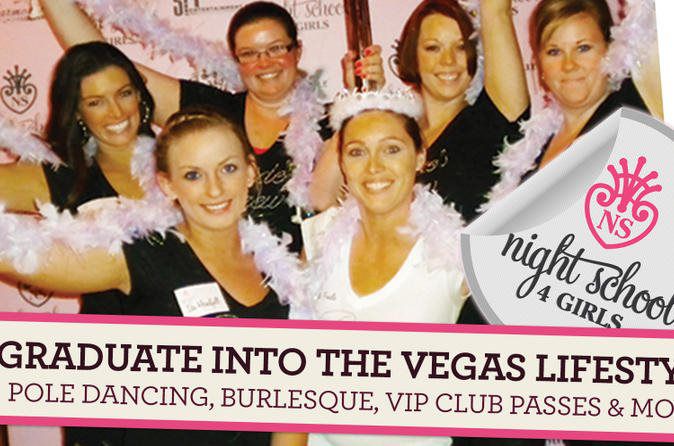 Earn your degree in nightlife education at the fun and sexy Night School 4 Girls class at Hard Rock Cafe, presented by Holly's World co-star Laura Croft. You thought you knew how to have a night on the town, but after you take this electrifying class, you'll be on a whole new level.
Croft's personally selected instructors will school you in the art of seduction, pole dancing, burlesque, and other hot insider tips that will transform you into a full-on bombshell. These professional burlesque performers will give you face to face dance tutorials that will help you unleash your inner party diva.
---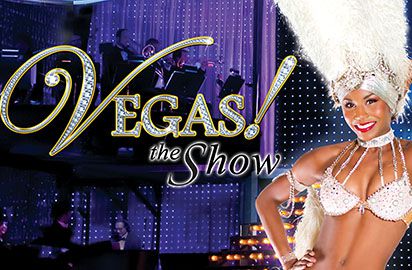 VEGAS! THE SHOW encompasses everything Las Vegas! A Broadway-style production that takes place right in the heart of the Strip, VEGAS! THE SHOW portrays the classic and timeless glamour that is the true Las Vegas. Audiences can expect to see intricate musical numbers performed by some of the biggest stars in the world of Broadway.
Celebrating over five years on the Las Vegas Strip, VEGAS! THE SHOW has been named as "The Best Show in Las Vegas" countless times since its opening. One of Vegas' most esteemed productions, VEGAS! THE SHOW is the perfect addition to any night out on the Strip.
---
Rock of Ages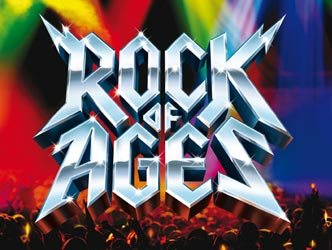 Rock of Ages takes you back to the days of 1980's rock 'n' roll hedonism where big bands had big egos, big hair and played big guitar solos. Set in L.A.'s infamous Sunset Strip, where the dream of making it big and falling in love reigned. Rock of Ages takes you back in time. This hilarious, feel-good love story celebrates the great rock songs of the '80s including such sing-out-loud songs as "Every Rose Has Its Thorn," "I Wanna Know What Love Is," "Here I Go Again," "Don't Stop Believin'," and more.
---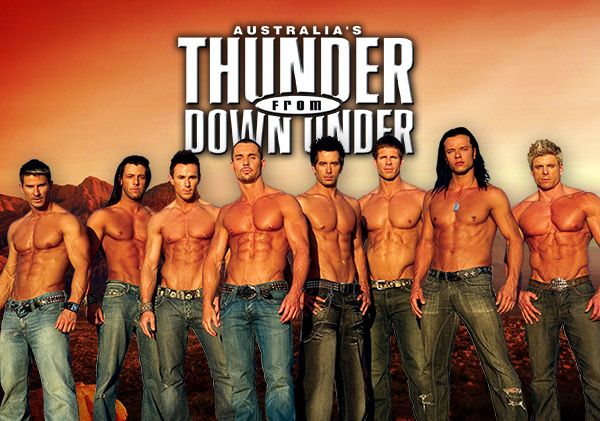 It's a Las Vegas bachelorette party every night! Direct from Australia, it's Thunder from Down Under! You'll laugh! You'll stare! You may even faint! These guys will give you something to write home about! Get ready to party with the hottest blokes in town.
This isn't the type of show you just sit and watch - Thunder is a fully interactive experience.
---