Reviews
Here what people are saying about us.....
My family and I had a blast! We felt like royalty and rode in high style, we had so much fun, got great photos and created wonderful memories. I highly recommend it!
Matisun Barton
---
We went to Las Vegas for a bachelorette trip and entered Vegas in style with this classy service. The girls loved the VIP treatment and felt special during this special occasion.
Brandy Herrington
---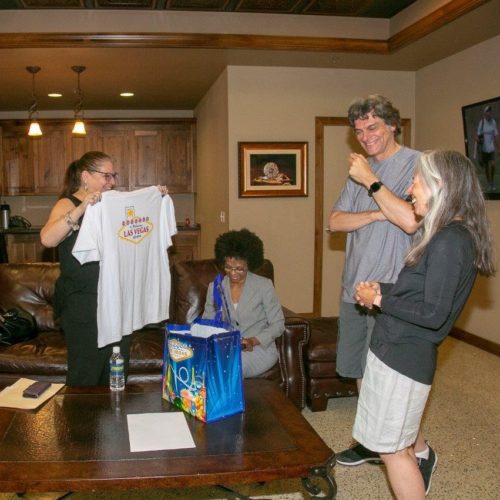 Hi Joni,
Just wanted to thank you for arranging everything. I wasn't quite sure what to expect but you all made it a really special day. I'm also a major cynic even by UK standards  but Wanda was so genuine it was really moving so please thank her again. Sorry I've forgotten the name of the ...Read More
Nick Dias-Leao
---
We just received the pictures Joni, you can say a big thank you for this beautiful gift and sending it to us. The photos are beautiful and they have allowed us to immerse ourselves in our dream. A each photo we relive the wonderful moments that your team did and we live every moment with emotion.
Mr. Roche
---
Joni!
How can I say thanks when thanks just isn't enough. You and your team made our wedding day super special for both of us - and the photo's are Fantastic!
How about Italian - OTTIMO!!! - The Best!
David & Tiffany